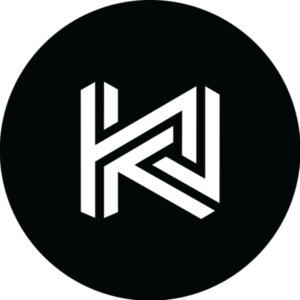 Peter Cosco: "Frothy Environment" Continues for Deal-Making in Media Startups
VIEW MORE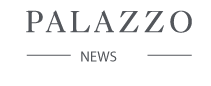 April 25, 2019
BEAM Acquired by MERGE, a Portfolio Company of Keystone Capital
VIEW MORE

PALAZZO served as exclusive financial adviser to BEAM, a premier experience design, digital marketing and technology consultancy in its sale to MERGE, a premium creative, marketing and technology company backed by Keystone Capital.

The transaction dimensionalizes MERGE's business across its U.S. markets and bolsters the company's offerings in experience strategy and design, CRM and platform development. In turn, MERGE offers BEAM and its client partners increased creative and technology depth as well as robust media and contact planning capabilities.

BEAM joins MERGE with the goal of creating a new kind of creative and technology company—one that will help organizations emerge as category leaders by transforming the consumer experience.

"Over the years, MERGE and BEAM leadership have learned about when and how to unite the unique minds and workflows required to create great brands, content, experiences and technical platforms," said Dave Batista, founding partner & CCO of BEAM.

"Our focus is on maximizing the performance and efficiency gains clients can realize when these capabilities are united under one roof—while ensuring each capability is genuinely world-class. In MERGE, we've found a team that shares our entrepreneurial values, creative spirit and commitment to helping clients most effectively put the customer at the center of their business."

Both MERGE and BEAM bring extensive experience in the healthcare, financial services, travel and leisure, and consumer products sectors. The successful collaboration between the two companies on a number of clients over the past year led naturally to this partnership.

"Engaging experiences are what attract customers and differentiate businesses today," said Patrick Venetucci, CEO of MERGE. "While features and functionality can be easily copied by competitors, a superior experience is difficult to replicate—and BEAM excels at creating frictionless, innovative experiences. We are delighted to welcome BEAM to the MERGE family."



The Palazzo team's perspectives on the market are both contemporary and timeless. They understand buyers and sellers in strategic, practical and human ways. They brought deep, actionable experience to bear on every aspect of our deal…and they worked damn hard!"
DAVE BATISTA, FOUNDING PARTNER & CCO, BEAM
Additional Resources:
BEAM
MERGE
Keystone Capital
BEAM acquired by MERGE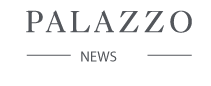 March 25, 2019
PALAZZO Adds Matthew Hasson as Managing Director
VIEW MORE

PALAZZO is pleased to announce that Matt Hasson has joined the firm as Managing Director.

Matt brings over 14 years of Investment Banking experience across the technology and consulting services, TMT, consumer, and healthcare sectors.

Most recently, Matt was a Managing Director at a global middle-market boutique where he focused primarily on M&A origination and execution within the digital transformation and strategy consulting sub-sectors. This experience, along with his knowledge gained while working at larger, diversified financial institutions such as Bear Stearns, CIT Group, and Duff & Phelps, have solidified Matt's position as a highly skilled and trusted M&A advisor.

At PALAZZO, Matt will enhance the firm's reach into the digital transformation and consulting services sectors, and deepen the team's transaction execution capabilities with his strong M&A expertise.

"Matt is a talented and seasoned M&A specialist with an outstanding background and strong transaction credentials within complementary industry sectors," said founder Phil Palazzo. "Over the past few years, I have canvassed the market to find a Managing Director with the right pedigree, cultural fit, and horsepower necessary to bolster our capabilities and accelerate the firm's growth. I am thrilled to say that I have found that person in Matt."

"The PALAZZO team and I are 100% aligned in our focus on providing clients with unparalleled, hands-on service and extraordinary transaction results" says Hasson. "I am proud to join forces with such a reputable firm, and look forward to capitalizing on the compelling future market opportunities together."

Matt is a graduate of The Wharton School at The University of Pennsylvania where he received his B.S. degree in Economics with Honors and a concentration in Finance. He also earned his M.B.A. degree with High Distinction from The University of Virginia's Darden School of Business.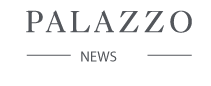 March 1, 2019
PALAZZO Advises 89 Degrees in its Sale to Iris Worldwide
VIEW MORE

PALAZZO served as exclusive financial adviser to 89 Degrees, a strategic consulting firm that leverages expertise in advanced marketing analytics, marketing technology enablement, customer journey management and loyalty programs to drive more profitable customer relationships. As part of the transaction 89 Degrees will rebrand to Iris Concise.

89 Degrees has a rich history of putting data to use for leading brands such as Ikea, Ace Hardware, Jeep and Sanofi, helping them solve a range of problems for higher marketing ROI, including unlocking actionable customer insights, improving marketing automation performance and driving the right customer behavior at scale.

In today's digital marketing arena with sophisticated consumers completing multichannel customer journeys, every marketer can benefit from a little more strategic guidance to better direct their marketing efforts. Iris Concise's team of data scientists are proficient at uncovering the customer insights that fill this need and lead to competitive advantage. Outfitted with industry leading SAS tools and a cache of algorithms, they are able to elevate any customer engagement strategy.

Today, Iris is a thriving micro network of over 1,000 people in 14 locations across the globe that delivers a multitude of fully integrated services within creative, consulting and mar-tech to some of the most progressive companies around the world.

Additional Resources:
89 Degrees
Iris Worldwide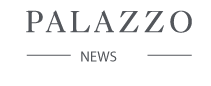 January 9, 2019
PALAZZO Adds Peter Cosco as Managing Director
VIEW MORE

PALAZZO is pleased to announce that Peter Cosco has joined the firm as Managing Director.

Cosco's distinguished career spans three decades, bringing deep media industry operational, corporate development, and consulting experience to the firm. Cosco joins PALAZZO from Cognizant where he served as Managing Director. Prior to Cognizant, Cosco was a Managing Director at Alvarez & Marsal where he led the Technology, Media & Telecommunications (TMT) practice, and also served as Global CMO at AlixPartners. As an operator, Cosco has held executive positions at companies such as Discovery Communications, Viacom/MTV Networks, and Time Inc. Cosco was also the Founder and CEO of 4Forces Group, a consultancy/advisory firm supporting entrepreneurs and business owners in the media and marketing services sectors.

At PALAZZO, Cosco will extend the firm's reach into the magazine publishing, cable, digital, sports, technology, education, and gaming space. The totality of his expertise and skills in strategy, corporate development, performance improvement, growth, alliances/partnerships and execution will be accretive to supporting client needs.

"Peter brings a wealth of industry knowledge and experience to the firm, mostly from the perspective of having sat in the seats of our clients and buyers" said founder Phil Palazzo. "He will be a tremendous asset for our clients, and to the firm overall."

"PALAZZO has earned a stellar reputation in the marketplace, and is quickly becoming the go-to investment bank for the industry sectors it serves," says Cosco. "I am looking forward to joining Phil and the rest of the team at this exciting inflection point in the firm's growth cycle."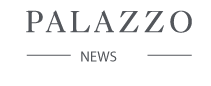 December 17, 2018
PALAZZO Advises Stern Investor Relations in its Sale to Precision Medicine Group
VIEW MORE

PALAZZO served as exclusive financial adviser to Stern Investor Relations (Stern IR), a leading investor relations firm for entrepreneurial biotechnology and healthcare companies, in its sale to Precision Medicine Group. With this acquisition, Precision significantly expands its capabilities to include a complete range of strategic communication services aimed at facilitating capital formation and enhancing client visibility and productive interactions with the financial community. Stern IR supports more than 70 companies in the entrepreneurial biotechnology and healthcare sectors, and its core competencies include creation of investor relations strategy aimed at lowering the cost of capital, positioning and messaging development, relationship building with the financial community, and seamless tactical execution.
The leadership team at Stern IR will remain in place and the company will operate as usual. The growth and geographic reach of Stern IR's offerings are accelerated by this move, allowing Stern IR to partner with other entities under the Precision umbrella to support its clients more comprehensively, at every stage of their life cycle.
"We are excited to announce our acquisition of Stern IR, which fortifies and expands a core Precision service area: providing comprehensive communications and commercialization services to address the needs of our global life sciences clients," said Mark Clein, Chief Executive Officer of Precision Medicine Group. "This acquisition augments our broad suite of product offerings, enabling our clients to more effectively interact with all of the many stakeholders—including patients, physicians, payers, regulators, and now investors—involved in successfully bringing a new therapy from concept to market."
"This merger represents an important step forward for Stern IR, as we strive to be the premier thought-partner to our global client base, providing sophisticated investor relations counsel that reflects the ever-changing landscapes in drug discovery and development, regulatory review, and commercial preparations and launch," said Lilian Stern, founder and principal of Stern IR. "With its existing network of specialists focused on translating complex science and articulating the medical and economic value of new medicines, Precision is the ideal partner to accelerate our growth and advance our capabilities. Together, we will jointly pursue our vision of providing the best service to biotechnology and healthcare companies, and facilitating their development of novel medicines to improve the care of people worldwide."
Additional Resources:
Stern IR
PMG
Precision Medicine Group Acquires Stern IR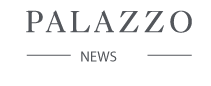 October 2, 2018
PALAZZO Advises Soulsight in its Sale to Bruin Sports Capital
VIEW MORE

PALAZZO served as exclusive financial adviser to Soulsight, an award-winning strategic branding, design and creative agency, in its sale to Bruin Sports Capital. Headquartered in Chicago, Soulsight specializes in holistic brand strategy, including strategic concept-to-commercialization development using a set of proprietary systems and tools proven to inspire innovation and drive business growth. Their approach is rooted in brand-centric, design-inspired thinking - from helping brands understand and shape their ethos, to creating ideas for new products, extensions, and experiences that foster lasting relationships with consumers.
"We are pleased to announce the acquisition of Soulsight. The agency offers a unique proposition of difference-making capabilities that manufactures genuine growth and value creation," said George Pyne, CEO, Bruin Sports Capital. "It is exactly the type of company the sports and entertainment industries will be excited about: original, creative and results-driven. We will work closely with Soulsight's leadership team and bring the full capacity of our resources to propel their business plan and build on their momentum."
The company has partnered with leading multinationals and premium brands including Campbell's, Hershey's, KraftHeinz, MillerCoors, Pepsico, Tyson, and Walgreens to manage, build, create and introduce an array of outstanding products and services worldwide. The acquisition adds another dimension to Bruin's portfolio of high-growth, next-generation enterprises which represent the vanguard of the new consumer-driven global sports economy.
"This is an exciting and profound chapter for Soulsight. Our aim has always been to create breakthrough work that becomes a platform for business growth. Given Bruin's deep resources and peerless reputation as a catalyst of business transformation, this partnership will supercharge our goals," said Soulsight's partners George Argyros (Chief Executive Officer), Adam Ferguson (Chief Creative Officer), and Jim Pietruszynski (Chief Strategy Officer).
Soulsight will operate as an independent entity within the Bruin Sports Capital group.

PALAZZO was the perfect choice to lead us through the M&A process and identify the best partner for Soulsight. Their experience, expertise, negotiation skills, and passion for our business were evident throughout - often going above and beyond to ensure we were confidently informed and prepared. The entire Palazzo team made us feel genuinely cared for the entire way and we could not have been happier with the outcome they delivered."
George Argyros, Partner & CEO, Soulsight
Additional Resources:
Soulsight
Bruin Sports Capital
Bruin Sports Capital Acquires Soulsight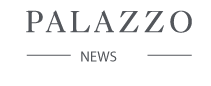 September 13, 2018
PALAZZO Advises Republica in its Transaction with Havas
VIEW MORE

PALAZZO served as exclusive financial adviser to Republica, a leading independent multicultural agency, in its transaction with Havas. Based in Miami, Republica's team of 120 experts specializes in creating relevant, enduring connections across culture, language, and technology, providing strategy, creative, research, media planning and buying, analytics, consumer science, digital, public relations, social, and experiential for brands in the U.S. and around the globe.
The agency will be renamed Republica Havas and will continue offering expert multicultural marketing intelligence, combined with the ability to leverage Havas' global integrated communications network as well as tap into parent company Vivendi's media and entertainment properties. Republica Havas will continue to be led by Plasencia, Casamayor and their executive team, and sit under the direction of Paul Marobella, Chairman and CEO, Havas Creative, North America.
Republica was recently ranked seventh on Ad Age's 2018 annual list of the top 50 U.S. Hispanic agencies, making the firm the No. 1 independent shop on the list. The agency has also recently garnered 56 top industry awards and accolades, including a Cannes Lions Shortlist, Clio, Spain's Festival El Sol, New York Festivals, Imagen Award and PRSA Bronze Anvil, among others.
Jorge A. Plasencia, Co-founder, Chairman & CEO of Republica, said: "Many suitors have approached us over the years, and although we always listened, it never felt right. That changed with Havas. The fact that Republica Havas now becomes the Group's leading multicultural offering in the U.S., coupled with the endless opportunities we will be able to offer both our clients and the members of the Republica family, joining forces now made perfect sense. This is the right partnership because it allows us to continue to do what we love, staying true to our culture and our people, while being able to offer our deep multicultural expertise to Havas' many agency partners. Luis and I are thrilled to join the Havas and greater Vivendi family on this new chapter of our journey; and we extend our gratitude to both our extraordinary team and our incredible client partners for believing in us."

We couldn't have had a better partner in this process than PALAZZO. Every facet of our transaction was executed flawlessly. They're simply the best!"
JORGE PLASENCIA, CO-FOUNDER, CHAIRMAN & CEO, REPUBLICA
Additional Resources:
Republica
Havas
Havas Acquires Stake in Republica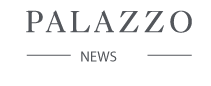 January 16, 2018
PALAZZO Advises Click3X in its Sale to Industrial Color Studios, a Portfolio Company of Frontenac
VIEW MORE

PALAZZO served as exclusive financial adviser to Click3X, a video production company, in its sale to leading content company, Industrial Color Studios, a Frontenac portfolio company. Click3X is a pioneering video and post production studio with over 25 years of award-winning industry expertise in film, video and new media formats such as VR, AR and CGI.
Positioned at the intersection of creative motion production and digital technology, Click3X creates engaging film, TV, web and branded content using various disciplines across multiple platforms. Click3X complements Industrial Color Studios' plans for continued growth by adding creative strategy, video and branded content specialists, thereby positioning Industrial Color Studios as one of the industry's most integrated content solutions platform.
"We've seen a growing need for video production capabilities and have been in the market for a partner that would not only enhance our video offering, but one that provided a truly integrated and complementary suite of services. Click3X was the ideal fit," said Steve Kalalian, CEO of Industrial Color Studios. "While the industry continues to evolve at lightning speed, I've long admired Click3X as a company that's consistently been on the cutting edge of technology as it pertains to creative film, digital video and new media solutions. Our respective companies' share a passion for creativity and innovation, and I'm incredibly excited to share this unique new offering with our clients."
"When Steve and I first entered into talks and align on the state of our clients' future, we were immediately on the same page," said Peter Corbett, President of Click3X. "We share a vision for creating compelling content in all formats. As complementary production providers, we will now have the exciting opportunity to collaborate on a robust and highly regarded client roster, but also expand the company's creative and the new media capabilities utilizing over 200,000 sq. ft of state-of-the-art facilities throughout New York, LA and Philadelphia."
Additional Resources:
Click3X
Industrial Color Brands
Frontenac
Industrial Color Acquires Click3X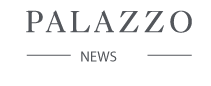 January 8, 2018
PALAZZO Advises PIA in its Sale to CreativeDrive, a Portfolio Company of Bertram Capital
VIEW MORE

PALAZZO served as exclusive financial adviser to PIA, a motion content agency, in its sale to global content provider, CreativeDrive, a Bertram Capital portfolio company. PIA specializes in powerful storytelling through live action video, animation and original music that shapes experiences for global brands, including HP, SAP, Hewlett Packard Enterprise, PepsiCo and PetCo.
Headquartered in Carlsbad, Ca., with additional offices in San Francisco and Portland, OR., PIA's top-tier video content solution will be offered to CreativeDrive's clients to enhance their own stories and video needs. PIA will bring this cinematic style of storytelling to CreativeDrive's crowdsourced freelance management system (FMS), which includes a network of more than 20,000 content specialists in 180 countries.
PIA's award-winning staff of creatives and producers has been recognized with multiple Cannes Lions, EMMYs, ADDYs, Moxies, TELLYs, Vimeo Staff Pick Awards, CLIOs, and an Academy Award nomination among other industry awards. PIA also was named this year as one of the 50 Fastest-Growing Women-Owned/Women-Led Companies in the United States by the Women Presidents' Organization as published in Forbes and sponsored by American Express.
"Both Cliff and I look forward to being a part of CreativeDrive and supporting the growth of a creative and technology platform that is well positioned to meet the growing demand for global content," said Cheryl Pia. "We are delighted to join this world-class creative community that shares our people-first values because we all recognize we do not just make content, we believe in crafting the human stories that connect people and ideas and in the process, making the voice of our clients, their customers, and our talented team all heard."
CreativeDrive CEO Myles Peacock said, "PIA's premier, award-winning storytelling combined with their creative and strategic oversight of our designated video freelancers will provide clients with all manner of video content needs - from short-form and real time, to long-form and culturally relevant- all with cinematic quality and leading finishing."
Additional Resources:
PIA
Creative Drive
Bertram Capital
Creative Drive Acquires Pia